Gravitude creates engaging brands and marketing experiences with irresistible forces that pull customers in, excite them and create trust. Passionate about creativity, diligent about ROI, and driven to uncover ideas that drive action across your marketing channels.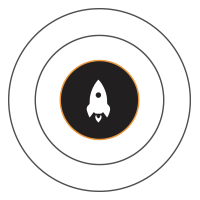 HOW WE HELP
INTERNAL MARKETING TEAMS
Consider GRAVITUDE your trusted off-site partner to support your internal sales and marketing team. From brainstorming idea sessions to tailored pitches for key prospects, we're here to support and streamline your day. It's simple, we're relationship focused because we want to be a part of your ecosystem, not just there for an occasional gig.
We understand the importance of keeping your brand consistent, yet fresh. Brands evolve and need to pivot to connect to new pursuits, partners and customers. We've helped large organizations like yours manage their brand across divisions, regions, leadership and changes to the competitive landscape. We ensure all marketing channels are communicating an eye grabbing, consistent written and visual campaign and story.
Let's chat about your annual goals!
KEY VALUE TO YOU
100% brand focused and allegiant to existing brand style guides and standards
One team to streamline all marketing efforts
Available for spontaneous tasks or needs
Proficient in creating award winning work across channels
Process driven with clear objectives
Our team is your team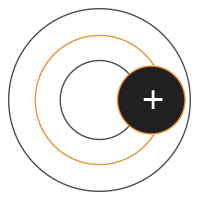 HOW WE HELP
COMPANIES REBRAND
We create brand comebacks! We believe there is no greater feeling than helping a company and brand get the wind back in its sails.
While your service is solid, you feel your customers don't see the full value you promise. Perhaps this is reflected in your stagnant sales? Maybe your outreach isn't performing anymore or your audience is aging out of your brand?
Our ideas perform best when working with organizations looking for, or in the midst of, re-appraisal, re-vitalization, re-invention and re-imagination translating to re-venue! Our re-branding process works best at points of inflection, and given our teams entrepreneurial souls, uniquely qualified to operate as a strategic marketing partner, leading organizations through truly brand-defining moments.
We help companies realize the rewards of authentic business connections across the entire marketing experience. We help create and manage great ideas and promotions across all traditional, print, digital and social marketing channels.
Our client partners are business leaders that depend on us to refresh, pivot, disrupt, innovate, and rise above the noise "using their brand, as their differentiator!". Our influence helps shape all customer interactions, engage prospects leading to an increase in sales and a healthy ROI.
Helping companies, repivot, rebrand and realize the reward of authentic business connections Creativity. Connected across the entire brand experience.
We work with clients to develop new strategies for growth, designed around their Brand Purpose. We translate your Brand Purpose into user-centric experience innovations throughout the customer journey.
We bring Brand Purpose to life through impactful work across all communications touchpoints.
KEY VALUE TO YOU
Proven track record of evolving brands while honoring their legacy
We take on the marketing responsibility allowing you to focus on internal needs
Customer advocacy helps revision your marketing efforts from your clients perspective
Proficient in creating award winning work across channels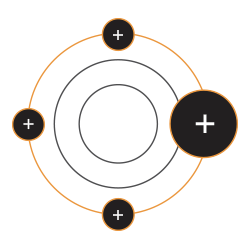 We're a Branding Agency for entrepreneurs and thought leaders, we partner with startups as a one-stop partner, specializing in delivering tools that drive marketing impact. We visualize your service or product, build excitement and see the potential of your offering. Our deliverables help drive funding goals, produce Y1 revenue, build your sphere of influence and help establish trust and respect with your audience.
GRAVITUDE Brand Lab was founded by serial entrepreneurs, based on the idea of advocating for our client's end customers, by building a brand 'in-tune' with their wants and needs. That's how we launch meaningful brands. Let's talk about breathing life and creative energy into your new venture.
A Branding Agency for Entrepreneurs, we partner with startups as a one-stop launchpad agency specializing in delivering tools that help concepts get noticed. We help your audience visualize, build excitement and see the potential of your idea or product. Our deliverables help drive funding goals, produce Y1 revenue and build your new audience.
Our agency was founded by entrepreneurs with an idea to disrupt the design industry and help launch meaningful brands. We love the entrepreneurial spirit of the unknown, the new and the what can be.
Helping breath life and creative energy into new ventures.
KEY VALUE TO YOU
We help startups look established
One team to streamline all marketing efforts
We understand that as a start-up you have different people you need to attract
We understand your sales needs can change weekly, we're there to meet the demands while still being true to the brand
We create tools to win sales and gain support
Being and entrepreneur is crazy… yeah we get it
GRAVITUDE is your growth partner. We're a nimble, creative, results-driven creative boutique. We execute with purpose and focus on actionable results to help your organization and marketing efforts thrive.